Space Apps 2019
October 18-20, 2019
October 18-20, 2019
We are excited to officially kick off the countdown to the 2019 International Space Apps Challenge, happening October 18-20!
Now in its 8th year, the NASA Space Apps Challenge is intense 48-hour international hackathon for coders, scientists, designers, storytellers, makers, builders, technologists, and others in cities around the world, where teams engage with NASA's free and open data to address real-world problems on Earth and in space. Space Apps 2018 included over 18,000 participants at more than 200 events in 75 countries.
For the 3rd year, the Canadian Space Agency will partner up with Canadian locations to also offer participants the chance to win Canadian specific prizes.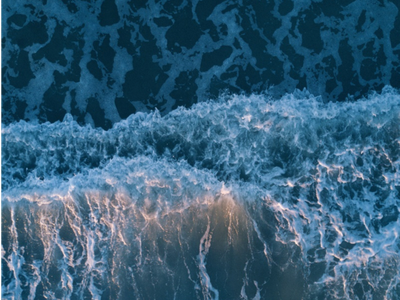 From beaches and salt marshes, to the open ocean, sea ice, and the sea floor, Earth's oceans are dynamic. This challenge category will ask you to use NASA data to better understand and protect Earth's oceans.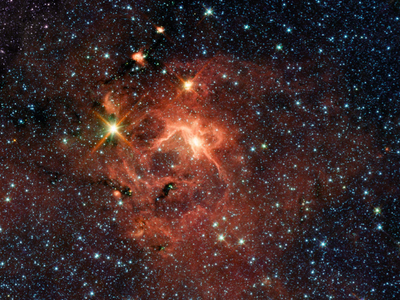 Whether your interests lie in our solar system or beyond, outer space provides seemingly endless opportunity for study, exploration, and inspiration. Challenges in this category will invite you to think hard and be creative about space science and exploration, whether your viewpoint is scientific, technologic, artistic – or all three!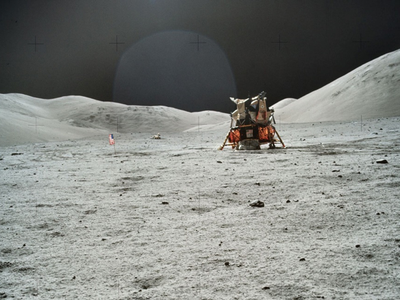 Across human history, our moon has been a faithful beacon to observers of the Earth's sky. Challenges in this category will ask you to think creatively about our nearest neighbor, and to interpret NASA data and concepts to find solutions.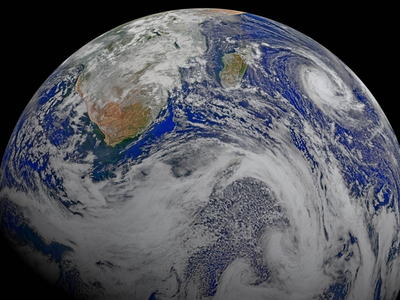 The Earth is composed of complicated systems – land, water, air, living things, and the planet itself. Understanding how these systems work together is important. Challenges in this category will ask you to craft solutions using NASA data – a story, a game, a video, any product of your design – that capture what it's like to live on Earth.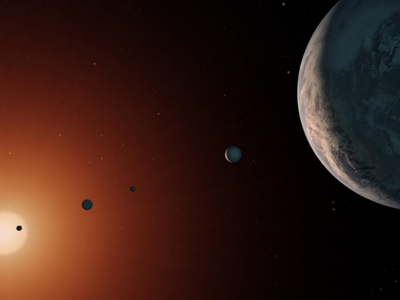 From our neighboring planets to those only visible through the most powerful telescopes, other planetary bodies have long fascinated scientists, artists, and explorers. This challenge category will ask you to use NASA data to explore the systems of other planets, near and far.
Each year, our sponsors help our hackers solve some of this world's most important challenges. They are the glue holding this event together, and by glue, we mean coffee. To take a look at our past sponsors, simply follow this page.
Insterested in being a sponsor this year? Contact Marine (spaceapps@skywatch.com). You can find our sponsor information package here.
PLATINUM SPONSORS
Meet our judges
Dinah Davis
Dinah Davis is Vice President of Research and Development at Arctic Wolf Networks, where her team builds the industry's most fierce SOC-as-a-Service. Dinah has over 20 years of cybersecurity experience including a master's degree in cryptography from the University of Waterloo. Dinah is a big believer in helping connect people build a better community. For the last two years, she has been running the KW Cybersecurity Meetup and this year she co-founded the CyberCity Conference. She is also the founder of Code Like a Girl, a publication she ran for 3 years, whose goal is to change society's perception of how women are viewed in technology.
Dr Nadeem Ghafoor
Dr. Nadeem Ghafoor is the Vice President of Space Exploration at Canadensys Aerospace, a Toronto-based space systems and services company focused on accessible space, where he leads the space exploration and space education business areas for government and commercial space applications. Dr. Ghafoor is the project lead across a wide range of space projects at Canadensys, with particular emphasis on game-changing technologies that enable smaller, faster and more affordable missions that can survive for longer durations in deep space and planetary environments, in an effort to unlock the space frontier and accelerate the pace of national and commercial development. He previously spent 9 years at a large Canadian space robotics company managing new exploration initiatives and prior to this worked for 5 years in the UK space industry supporting the development of 5 different microsatellite missions. Dr. Ghafoor is a firm advocate for cooperation and collaboration across the space sector, and a longstanding proponent of space education and its potential to engage and inspire.
VIQAR ABBASI
Viqar Abbasi graduated in 1996 from York University's unique "Space & Communications Science" program, a specialized honor jointly offered by the departments of Computer Science, Physics and Earth & Atmospheric Sciences, which has since evolved into "Space Engineering." Viqar also holds a Master of Aerospace Engineering from Ecole Polytechnique de Montreal. He has been with the Canadian Space Agency (CSA) since 2002, leading various software projects in support of International Space Station robotics as well as space science and satellite operations. Since 2010, he has been supporting CSA Satellite Operations in its space situational awareness activities, including the development, maintenance and utilization of CSA's Conjunction Risk Assessment and Mitigation System (CRAMS) and mission support on the Near-Earth Object Surveillance Satellite (NEOSSat). Prior to becoming a CSA employee, Viqar worked for many years at CAE developing the Mobile Servicing System (MSS) Operations & Training Simulator (MOTS), a world-class simulator facility developed for the CSA to validate procedures and train astronauts and mission controllers on Canadarm2 and Dextre; Canada's robotics contribution to the International Space Station.
BHAIRAVI SHANKAR
Bhairavi is a Planetary Scientist and founder/CEO of Indus Space. Through her company, she actively focuses on public education in space science working with school aged students. She also helps connect teachers with space themed resources, assisting with curriculum development. She loves to promote about space science and role of women in space and STEM as often as possible.
JAMES SLIFIERZ
Co-founder and CEO of SkyWatch. 2014 NASA Space Apps global winner. Business and product development specialist. Chair of MaxQ, Canada's first accelerator for space start ups.

Mentors and Speakers
The NASA Space Apps challenge has been created to:
Inspire collaboration, creativity, and critical thinking

Foster interest in Earth and space science and exploration

Raise awareness of NASA data around the world

Encourage growth and diversity of the next generation of scientists, technologists, designers, engineers, artists, etc.
This is the reason why we are bringing you a host of high profile mentors and speakers to help you during the challenges and inspire you to continue your 'space journey' beyond Space Apps.
Schedule
Day 1 (Friday, October 18)
Day 2 (Saturday, October 19)
Day 3 (Sunday, October 20)
Frequently Asked Questions
About
WHAT IS SPACE APPS?
The NASA Space Apps Challenge is an intense 48-hour international hackathon hosted simultaneously in over 200 cities around the world. Last year's Space Apps produced more than 2,000 solutions created by more than 18,000 participants from all corners of the world, using NASA's open data to improve life on planet Earth.
WHO CAN PARTICIPATE?
Space belongs to all. We welcome all and everyone. Whether you are a coder extraordinaire, a rocket scientist, or simply a student with an affinity for space, you have a place here.
WHAT IS THE MINIMUM AGE FOR PARTICIPANTS?
There is no minimum age for participation in Space Apps, and many youth and children have participated in past events. We only note that participants under 13 must have a parent or guardian register for them and attend with them.
DO I REGISTER AS AN INDIVIDUAL OR AS A TEAM?
Participants will need to register as individuals, not teams. Participants will form project teams at Space Apps events and teams will submit their projects by creating a project page.
CAN I JOIN MORE THAN ONE TEAM?
Yes, participants can join one team per challenge. There are multiple challenges available to all participants.
HOW MANY PEOPLE CAN BE ON A TEAM?
There is no set requirement. The sweet spot for teams is typically 4 to 5 - if it gets too big, it can be hard to focus, if it is too small, you may not have all the skills/knowledge needed. Teams can be formed before or during the event.
HOW MUCH DOES IT COST TO ATTEND?
Admission is completely free. If you do not have accommodations in the area and/or if you like coding all night, you can even stay overnight on Friday and Saturday.
Hacking
WHAT IF I'VE NEVER BEEN TO A HACKATHON BEFORE?
Welcome! Participants of all skill levels will be there. We'll have talks, mentors and workshops to help you with your project; hackathons can be a great place to learn new skills in a short amount of time. Just be eager to learn, and excited to meet lots of awesome people.
IS THE EVENT LIMITED TO JUST SOFTWARE DEVELOPMENT?
Absolutely not, Space Apps projects don't have to be apps. We need people with all types of skills to participate! Teams need project managers, designers, artists, educators, writers - anyone who can help advance the cause. You can contribute! Participants in the event will collaborate to build software, open hardware, data visualization, and citizen science platform solutions that contribute to solving global challenges that focus on improving life on earth. In fact, most teams will benefit from having non-programmers working with them.
CAN I START WORKING ON MY HACK BEFORE THE EVENT?
No. In the interest of fairness, participants should not be working on their projects before the hackathon begins and we do not allow participants to work on pre-existing projects. However, you can familiarize yourself with all the tools and technologies you intend to use beforehand!
404: QUESTION NOT FOUND
If your question is not listed here, please feel free to email us.
View past events hosted by SkyWatch